Who We Are
The Technology Behind Your Industry
Schedule a 15 Minute Assessment Call
The ONE 2 ONE Difference
ONE 2 ONE was founded with a simple goal to provide personalized IT solutions to help small-to-mid-sized businesses flourish in the Lancaster County region. We seek clients who value long-term relationships just like us, want to grow strategically and soundly and feel empowered by our solutions.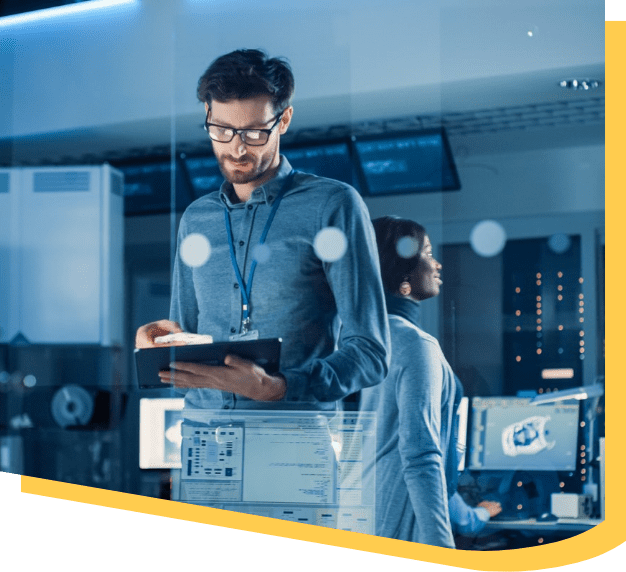 Our clients include manufacturers, distributors, legal firms, specialty medical practices, nonprofits, and government authorities.
Here's a small sample of what we do for these organizations and what we will do for you: 
How We Focus on Serving Our Clients 
Since our founding in 2001, we've focused our expertise and knowledge on providing our clients with the best possible care, service, and solutions.
Our Vision
To provide an unbelievable experience by cultivating organizations beyond technology.   The ONE 2 ONE 5-Star experience.
Our Mission
To serve our clients ethically by developing a roadmap for their success and empowering them through education. We promote a culture that provides our team with an environment to grow and be excited about helping others through compassion, self-awareness, listening, and giving back to our community.
Core Focus
We are educating and empowering those we serve and support.  
We are Unique and Here's Why
Getting Started Today
Qualifiers to work with ONE 2 ONE

We Run on EOS
EOS (Entrepreneurial Operating System) is how we Achieve, Clarify, and Simplify our Vision! EOS allows us to:
Empower Your Business to Flourish
Empower your business to flourish with personalized IT solutions tailored to your needs, strategic growth, and long-term success in the Lancaster County region.