IT Consulting Services that Align Technology Strategies with Business Processes
Risk Management Solutions to Safeguard Your Company's Assets
Benefits of IT Consulting Services
Working with an IT Consulting Service Provider
As an IT consultant company, ONE 2 ONE works with your enterprise to identify technology concerns and implement solutions. We can work with your internal IT team or manage your IT environment.
Either way, every client is assigned an account manager who will be your IT consultant guiding your team through IT Projects.
IT infrastructure consulting services include:
Assessing cybersecurity threats
Designing and implementing new systems
Analyzing the current IT environment to identify and address issues
Creating a technology budget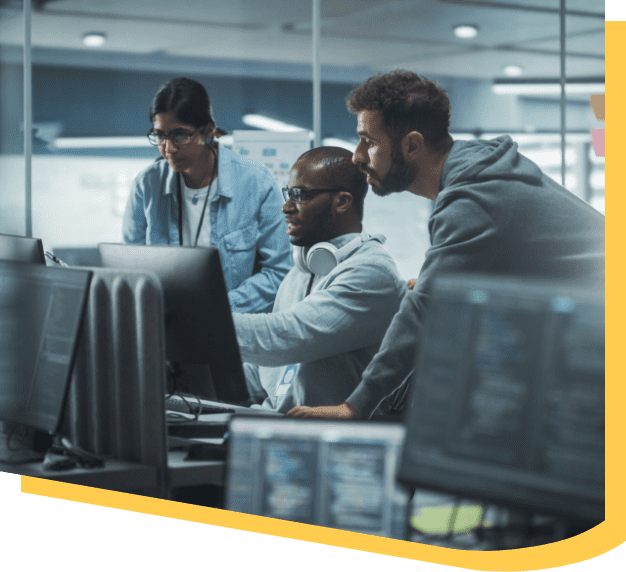 IT Consulting Firms Have What You Need!
Working with an IT consultant company is cost-effective, puts an IT expert in your corner, and improves productivity and efficiency.
You want to achieve economies of scale while protecting your investment. As a leading managed IT consulting firm, we work with you to identify the gaps and concerns by assessing the IT environment. This process is cheaper than hiring and maintaining a full-time IT department yet gives you an expert.
But if you do have an internal IT team, we'll work to mentor and train your staff. Since we work with a variety of clients, we've pretty much seen it all. We bring a unique and qualified perspective to solve your challenges while coaching internal staff.
Let your internal staff handle the day-to-day while we keep up with the latest technology trends, tackle more extensive projects, and recommend technology and software that best fits your business needs.
Signs it's time to Hire an IT Consulting Firm
Are You Ready to Hire an IT Consultant?
When you partner with ONE 2 ONE, you receive a comprehensive approach that helps your business leverage technology effectively, maximize efficiency, minimize risk, and achieve your strategic goals.
We want a seat at your table. We'll work to develop IT strategies that align with your business objectives. More importantly, we'll help you establish IT governance frameworks and ensure compliance with relevant industry regulations and standards.
Get Started Today
As one of the top IT consulting firms in Central, PA, ONE 2 ONE looks forward to supporting you in aligning technology strategies with business processes.